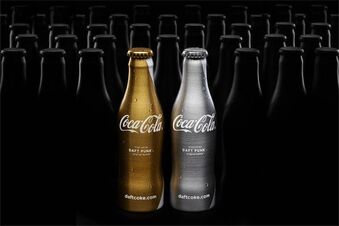 In March of 2011, Daft Punk partnered up with Coca-Cola to create limited edition "Club Coke" bottles. The bottles were issued in gold and silver colors, either as glass with special bottle caps, or completely colored aluminum bottles. The bottles were given general release at clubs in Europe, and were also packaged in a collector's box as a set, made available exclusively through the Paris boutique colette.[1]
Ad blocker interference detected!
Wikia is a free-to-use site that makes money from advertising. We have a modified experience for viewers using ad blockers

Wikia is not accessible if you've made further modifications. Remove the custom ad blocker rule(s) and the page will load as expected.