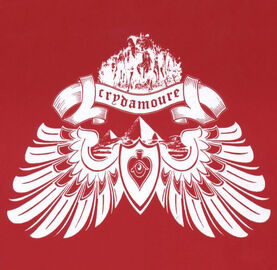 Crydamoure is a label owned and created by Guy-Manuel de Homem-Christo and Eric Chedeville. The label was initiated in 1997, simultaneously with the release of their first single made by the founders themselves under the name of Le Knight Club, later joined by bands such as Archigram, The Buffalo Bunch, and Play Paul. The name origins from the French phrase cri d'amour, which translates to English as "cry of love".
Even though releasing two compilation albums and publishing more than 30 records, [1] the label had it last official released in 2003, hence why it's commonly marked as a defunct label. On May 7th, 2014, however, listings showed up on several websites retail websites showing a compilation album of songs released by Le Knight Club. [2]
The label was funded in 1997 with the release of "Santa Claus" and "Holiday On Ice" by Guy-Manuel de Homem-Christo and Eric Chedeville themselves, under the name of Le Knight Club. Subsequently, artist Paul Johnson joined with "White Winds". As years followed, about 8 more artists joined. In 2000, the label released its first compilation album, Waves, followed by Waves II, in 2003. both albums contained tracks released under the label since its' conception. 
Waves II was the last official release, since then, the label hasn't release any new material. De Homem-Christo returned to work with his notable partner Thomas Bangalter, together known as Daft Punk, started to work on their third studio album Human After All. While most of the signed artists started to take separate ways, like de Homem-Christo's brother, Paul de Homem-Christo (who singed as Play Paul), started his solo career.
On May 7, 2014, however, an album under the name of Le Knight Club appeared on listings of sites such as Spotify, iTunes and Amazon. It contains a compilation of songs released by Le Knight Club. In July 2014, the album was removed from Amazon and iTunes.[2][3]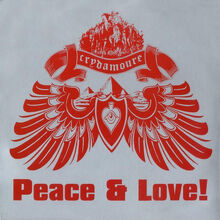 References
Edit
↑ Crydamoure at Discogs
↑ "Le Knight Club Compilation Released digitally by Crydamoure". The Daft Club. Retrieved August 10th, 2014.
Ad blocker interference detected!
Wikia is a free-to-use site that makes money from advertising. We have a modified experience for viewers using ad blockers

Wikia is not accessible if you've made further modifications. Remove the custom ad blocker rule(s) and the page will load as expected.